Grimlock is grimlock obviously.
Him Grimlock King!
Grimlock is the powerful leader of the Dinobots, and Johnthedragon's favorite transformer of all time.
He has appeared in multiple pieces of Transformers media since this article's creation, pleasing the aforementioned roleplayer greatly.
The gallery dedicated to the badass dinobot
---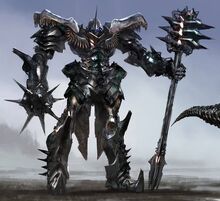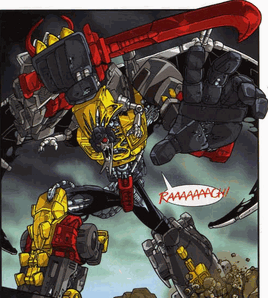 Ad blocker interference detected!
Wikia is a free-to-use site that makes money from advertising. We have a modified experience for viewers using ad blockers

Wikia is not accessible if you've made further modifications. Remove the custom ad blocker rule(s) and the page will load as expected.